18/01/2018 Game Jams, Teaching and Project Update
Although things have been quiet on the blog since the festive period, I have still remained active on my PhD and working on related projects.
Firstly, I have been tidying up work done so far to ensure that my workflow does not get too messy. I have reformatted my Evernote system so that quotations for the Thesis can be easily located, as well as highlighting the most relevant. Every text that I have dissected so far has now also been imported into RefWorks and formatted to ensure that upon writing my thesis the bibliography will populate correctly.
Using Pebblepad I have also started and updated my Professional Development Portfolio (PDP) so as to track all events, projects and learnings relevant to my development as a researcher. This portfolio will assist with the delivery of my Viva Voce when defending my research.
Games Are For Everyone
Event Date: 29/11/2017
Myself, Carrie France, Andrew Lindsay and Emma Houghton traveled to Edinburgh to attend the "GamesAreForEveryone" indie showcase hosted by "We Throw Switches". I attended the showcase to network with other local independent developers and gain some inspiration from the innovative, arcade-like experiences on display. Although the experiences being showcased would not lend themselves to being adapted in an educational setting, the simple control schemes and use of communal (multiplayer) elements tended to engage the users more in these products.
SICSA Funding
Narrative Play Design Project - Funding Application
As a follow up to the first part of the Narrative Play Design Project I have applied for a funding bursary from SICSA to attend the second aspect of the project. This follow-up to the first meet up in Glasgow will be held in Loch Insh and be hosted by an old peer of mine Jonny Freshwater. The event itself will consist of a few days of further developing our original concepts, but also include team building outdoor exercises. Although there have been a few hitches with the funding application so far, I am hoping funding will be secured and that the event will take place (as it is reliant on industry sponsorship).
Endemol Shine
Games Researcher: Lego Live Stage Production - Application
An interesting opportunity arose for a Games Researcher to assist EnemolShine in hosting a Lego Live event in New York. The event requested someone with a working knowledge of games such as Minecraft and Lego Worlds to join their team in developing courses and event maps for a stage production in New York. Unfortunately due to the lateness of receiving the request the position was filled by the time my application had been processed but the events organizer was interested in my studies and requested that the next time I am in London that we should meet up for coffee. They also are keeping me on record for potential future events. Although this application was unsuccessful, the process has helped build my industry network.
Serious Game Jam
Event Date: 10/01/2018 - 12/01/2018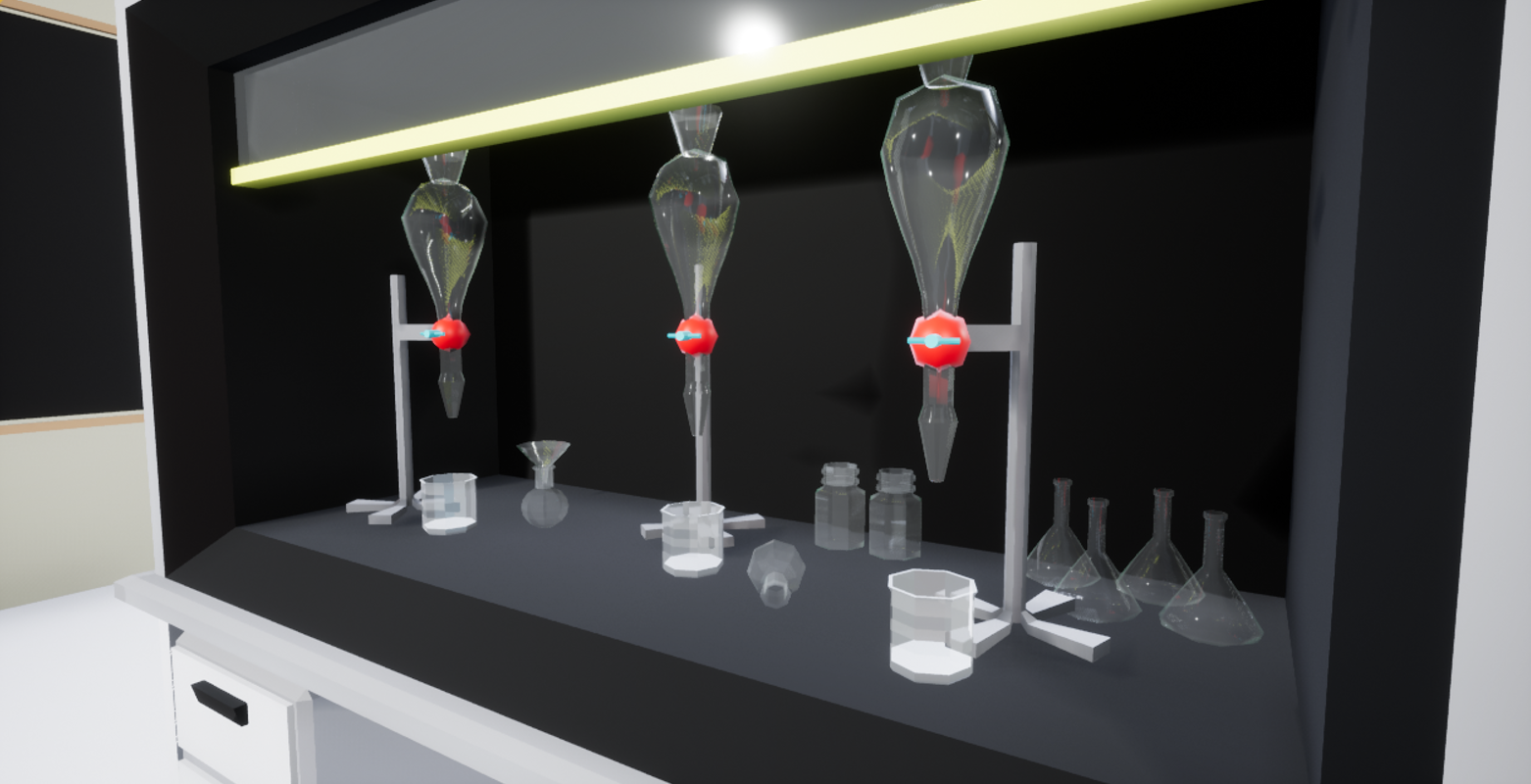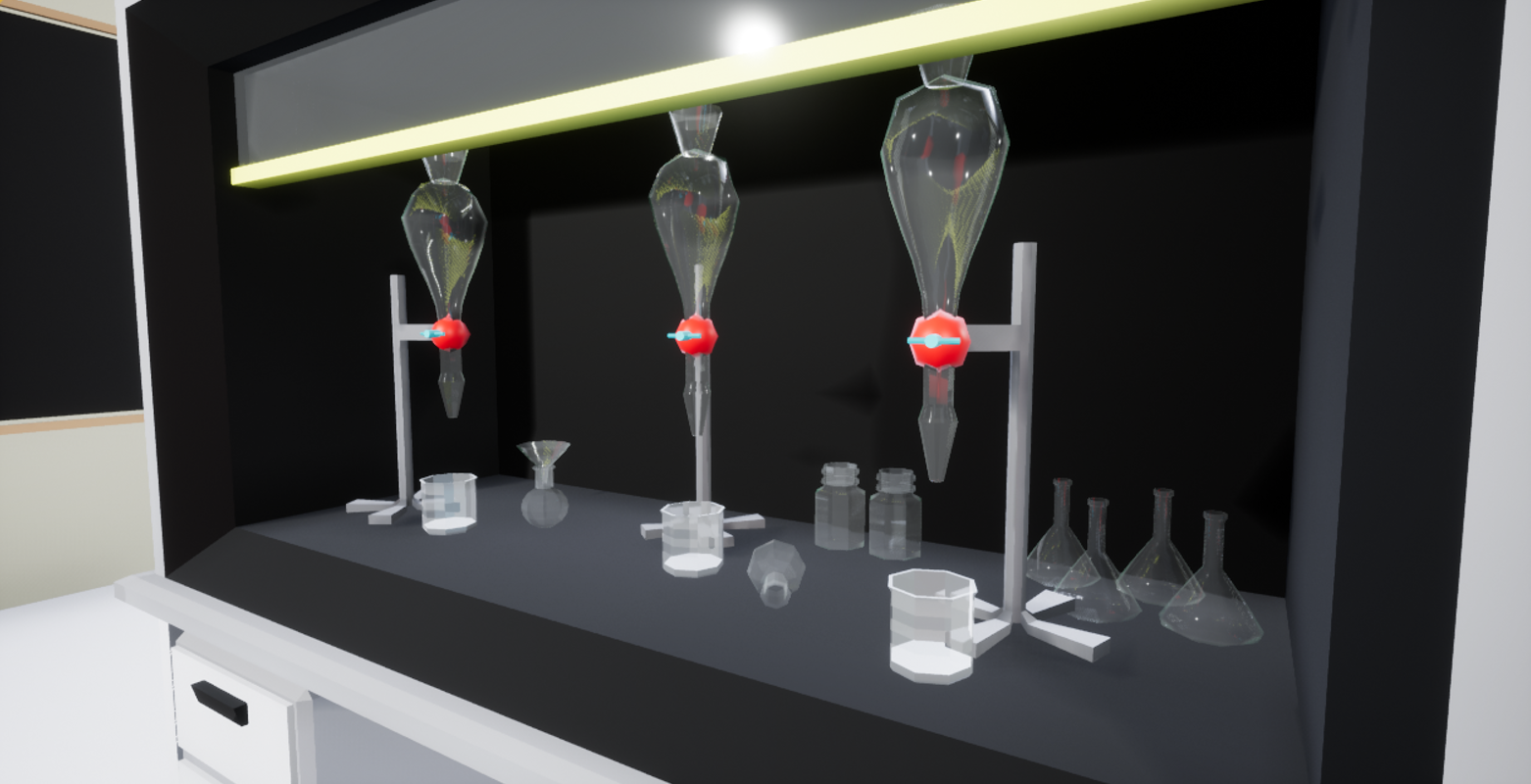 A while back I signed up for the 4th Abertay Serious Game Jam. The purpose of the Serious Game Jam was to develop a game application for highschoolers/ early university students teaching them about Chemistry. The activity was hosted at Abertay University and run by Iain Donald, Kevin Jones and Phillip Smy. I worked with a small team of undergraduates to create a game experience of the experiment "Reduction Using Metal Hydrides". Due to this event being some of my teammates first game jam, I decided to take a back seat and allow them to learn the jam process and build skills in their respective disciplines. On occasion I helped steer conversation and development when the team strayed too far from productivity or were coming up with ideas outwith a work-able scope. By the end of the jam we had a minimum viable product for the first mini-game experiment, all the art assets and a design document detailing how the project would be taken further in future.
Teaching
Quality Assurance & User Experience
As of Tuesday 16th January, both Alice Bowman and myself have become teaching assistants for Dr Iain Donald's module "Quality Assurance & User Experience". We take 4 tutorial classes a week and are teaching a total of 80 Games Design & Production Management students. In this module the students will learn the QA process and actively test multiple projects - of varying scope - throughout the year. Our first week of classes has gone surprisingly well. Generally, I would say that I am not a very confident public speaker, but I feel that my delivery of the first 2 classes went without a hitch. The first session has comprised of getting the students to play the product and perform some basic agile testing. This is to get the students used to the general 'game feel' and gain a better understanding of the product that they will be providing further structured testing on.
Potential Narrative Project
Stormcloud Games - Frank Arnot
I was recently contacted by Frank Arnot of Stormcloud Games about the potential to provide assistance on a narrative-based game project. I believe that if development goes forward, that it would be of great benefit to my professional portfolio to work with Frank. Not only would the work provide further experience of narrative development, but would be a chance to enhance my network within the games industry. I will hopefully hear further information on the project in this coming month.